[You can also stream this episode on Spotify 👀]
I don't play games, nor do I know anything about esports, but I know how important it is for consumer brands that strive to appeal to 660 million gamers.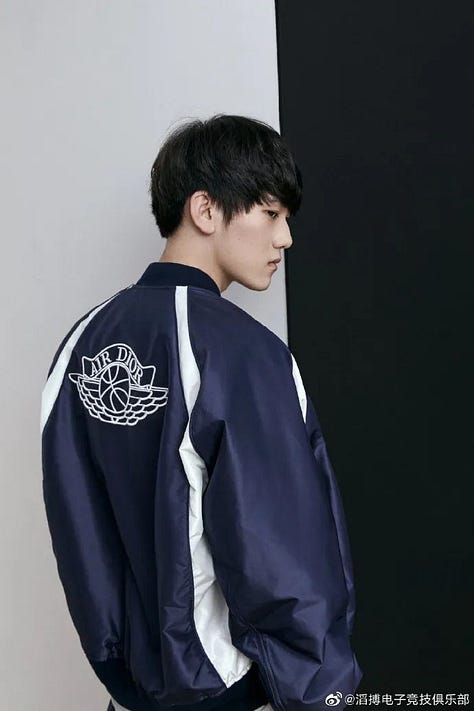 Not to mention, during the ongoing Asian Games in Hangzhou, which will conclude on Oct. 8, esports is one of the many hot topics alongside the digital torchbearer and robot dogs. So, I turned to someone who lives and breaths sports business — David Zhang.
As I put it, David is the matchmaker, the one who oversees the prenup, and also the one who does couples' counseling when things go wrong between brands and sporting events.
He has a broadcast journalism background, but chose to work in sports shortly after he graduated college (a decision wiser than mine) amid the sports market boom following the 2008 Beijing Olympics. Over the last 8 years, he's focused on sports partnerships, and has worked with Alibaba, Lazada, Hisense, Hyundai at Olympic Games, FIFA World Cup, and so on.
China has risen to become the largest esports market in the world, despite an intense crackdown on the gaming sector in previous years (about which David will talk more).
According to Statista, revenue in China's esports market is projected to reach US$445.20 million in 2023. Meanwhile, domestic market research firm iResearch reported that the sector's size shrank by 5.6% to 157.9 billion yuan (US$21.9 billion) last year. It was a downturn from 2021 due to Covid restrictions and crackdown on gaming and livestreaming, iResearch added. That makes the appearance at Asian Games even more valuable, as it revived the public image of esports.
In this ✨debut✨ episode of the podcast, we discuss:
The entertainment and business value of esports

The career path of a typical Chinese esports player

The ongoing conflict of China's stringent pressure on gaming VS support on esports

Other challenges faced by the sector while momentum keeps rising

Business and investment opportunities in esports
🤝 Connect with David: Website | Instagram
How to support Following the yuan:
Share Following the yuan. When you use the referral link below, or the "Share" button on any post, you'll get credit for any new subscribers. Simply send the link in a text, email, or share it on social media with friends.
Consider becoming a paid subscriber.